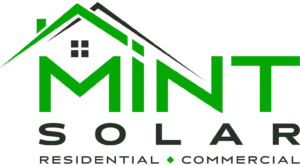 MINT Solar is proud to advocate for renewable energy in the great state of Texas. As a subsidiary company of one of the region's most popular Owens Corning Preferred Contractors, MINT Exteriors, MINT Solar's experienced solar specialists are eager to use their vast insight to prove to residential and commercial property owners just how life-changing implementing solar solutions can be.
Our goal for our residential clients is to show you how rewarding investing in residential solar panels is and how to maximize your experience with renewable solar energy. We take great pride in our quality solar technology and are careful to ensure the efficiency and aesthetic of your solar panels exceed your expectations. With help from MINT Solar, you can reduce your carbon footprint by up to four tons and eliminate your energy bill at the same time, and there's no reason to wait. You can install our residential solar panels onto any roof type, which means you can start benefiting from clean, green energy right now.
For business owners, our priorities are always profitability and sustainability. Through our reliable commercial solar solutions, you will discover tax credits, utility rebates, and other financial incentives that dramatically lower the technology's initial investment costs on top of your already reduced operational costs, leading to an ROI of more than 20% within the first decade. With our help choosing the right commercial solar solutions, it's likely you can eliminate your energy expenses entirely, all while doing your part to help save the planet and attract new clients with your impressive enthusiasm for going green.
In the end, the most important thing to us at MINT Solar is that you have access to affordable, reliable energy. Whether this means we show you the true power of going solar and we can ensure you are covered in the event of a power outage with out powerful battery backup system that prevents unexpected outages of any kind, you can believe our technology is here to protect you by ensuring your property's prepared for anything. If you want to see real energy security our specialists will even show you the advantages of paring our innovative solar technology with our durable battery backup systems for an unbeatable defense against anything that might lead to an outage.
Getting started is simple. As soon as you connect with MINT Solar, we will get your property scheduled for a full assessment to determine the best solar solutions for you. Once you understand the advantages of each option, you will decide what solutions are right for you.
Are you looking for solar companies in Waxahachie TX? Call MINT Solar today at (469) 570-6468. We are the top-rated residential and commercial solar installers in Ellis County, and provide solar solutions, solar panels, and battery backups to residential and commercial properties. We treat each customer like family, as if they are our own grandparents. We explain the whole process from A to Z and will be able to show you how we are very particular and leave your property in MINT condition.